Consumers Gain Access to a Personal Loan Between $1,000 and $10,000 Based on Factors that Go Beyond a Credit Score
It only takes one unexpected hardship to put many Americans on a downward financial spiral that will negatively impact their entire lives.
For Denice F., this nearly happened when she was in danger of falling behind on her car and auto insurance payment. Denice relied on her automobile to get to work, and she didn't have another reliable means to get to her place of employment. Additionally, her daughter and granddaughter lived more than an hour away. Denice feared that without a car, she would miss out on seeing her granddaughter grow up.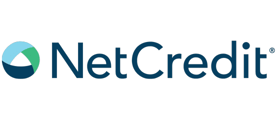 Thankfully, because of a loan from NetCredit, Denice was able to get the funds she needed to keep her head above water, get back on track with her auto expenses, and give her much-needed peace of mind.
Jessica Newman, head of NetCredit Marketing, said this is just one of many stories of satisfied customers who were able to get the funds they needed when they needed it through NetCredit. The company focuses on providing a painless, transparent, and efficient borrowing experience for customers. Because of these efforts, we are honoring NetCredit with our Editor's Choice™ Award.
We spoke with Newman about NetCredit, how the company works to provide loans to consumers who might have been turned down elsewhere, and how the customer always comes first.
With NetCredit's Quick and Convenient Application Process, Borrowers Can Have Funds by the Next Day
"NetCredit was founded in 2012 when we saw an opportunity to provide access to credit to people with non-prime credit ratings who weren't receiving credit from banks and other traditional credit providers," Newman said.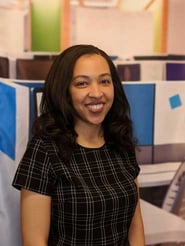 The company realized that new consumer data was available that had not been attainable in years past. That, combined with NetCredit's robust analytics and tech platform, made it possible for the company to make fast and accurate credit decisions that weren't solely based on credit scores, Newman said.
"We developed an internal startup to test and launch the new product and develop a new brand that expressed the loan service we were offering: a more personal, Personal Loan," she said. "Since then, we've grown to serve hundreds of thousands of customers across the U.S. with a customer satisfaction score higher than 90%."
Customers experience an all-online process, available from their desktop or mobile device, with an intuitive application process that can be completed in minutes to get the funds they need in their bank account, typically by the next business day or sooner, Newman said.
If approved, the applicant can select the loan amount that is best for them within their approval limit, with amounts that vary between $1,000 and $10,000. The applicant is offered the flexibility to choose a loan term between six and 60 months, based on the amount they need to borrow.
Credit 2021
reviewed by
probetreviews
on 4th October 2021 rated
4.8
on 5.0